PASSIONATE sound FOR HEAVY MUSIC


RECORDING, MIXING & MASTERING.
We will guide you through the production process from your demos to your finished record. TOGETHER WITH YOU WE DEVELOP AN INDIVIDUAL SOUND THAT suits YOUR MUSIC AND help you GET THE BEST OUT OF YOU AND YOUR MATERIAL.

MIXING IS THE MOST IMPORTANT STEP TO your FINAL SOUND. IN close CONSULTATION WITH YOU, WE DEVELOP AN INDIVIDUAL SOUND FOR YOUR MUSIC.
We are available in advance for TIPS AND FEEDBACK TO SONGWRITING, RECORDING AND ARRANGEMENT and will be available throughout your entire recording process for QUESTIONS.

THE FINAL TOUCH OF YOUR MIXES.
WE DO EVERYTHING WE CAN TO GET THE MOST DYNAMIC YET COMPETITIVE SOUND POSSIBLE ON EVERY SOUND SYSTEM.

FOR THIS WE DISCUSS YOUR SOUND IDEAS IN ADVANCE AND GIVE YOU FEEDBACK ON YOUR MIXES.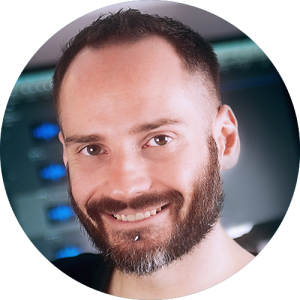 MILAN STEINBACH AND HIS TEAM LOVE WORKING WITH NEWCOMERS IN METAL, HARDCORE AND ROCK.
THEREFORE OUR YEARS OF EXPERIENCE IN THE world of professional audio AND AS A BAND MUSICIAN AND SONG WRITER at Neverland In Ashes influence our work greatly. THAT'S WHY WE PAY close ATTENTION TO RELIABLE AND FAST COMMUNICATION IN ALL STEPS OF PRODUCTION. Our goal is, to help you reach the next step with your band!
WE LOOK FORWARD TO WORKING WITH YOU!
YOUR POINTBREAK RECORDINGS TEAM